GENERAL ENERGY BOOKS

The following are written by leading authorities. Sometimes they offer talks and seminars - all are worth hearing in person and if you have the means, worth consulting. Donna Eden is based in the USA.  Alla Svirinskaya is based in the UK.

Donna Eden is one of the world's leading healers.  Together she and her husband, David Feinstein, a clinical psychologist, are developing the new field of energy psychology.  The following 2 books are easy to read and understand, with clear explanations of their self-help protocols.  Gary Craig developed Emotional Freedom Techniques from Dr Roger Callahan's amazing healing modality called Thought Field Therapy.  (See below)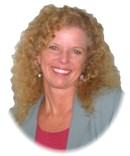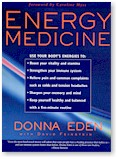 Energy Medicine.

Donna Eden with

David Feinstein.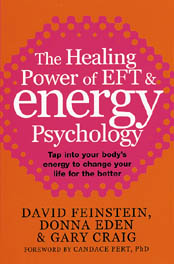 The healing power of EFT and energy psychology. 

David Feinstein, Donna Eden and Gary Craig.  Piatkus 2005


Energy Secrets.

The ultimate well-being plan.

Alla Svirinskaya.

Alla Svirinskaya, a medically trained fifth-generation healer, she has a private healing practice in London.   Her book gives an excellent step-by-step programme on healing yourself  to improve physical, mental, emotional and spiritual well-being.  She gives  a simple, but thorough explanation of life energy and detailed detoxification programmes.

Tachyon Energy.  A New Paradigm in Holistic Healing

David Wagner and Gabriel Cousens, M.D.  North Atlantic Books 1999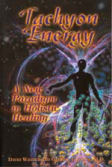 "This book reveals a fresh and exciting new paradigm of conscious love and healing that could change the world....The authors' discoveries, insights and visions are impressively supported by biological and clinical data.  The  implications are enormous for holistic health and rejuvenation of body, mind and spirit." 

Available through www.tachyon-partners.com  - user name Gail.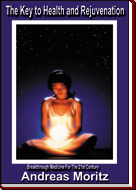 The Key to Health and Rejuvenation.  Breakthrough Medicine For The 21st Century

By Andreas Moritz.  1st Books, 2000

At the beginning of this book it says: "In this book Andreas Moritz reveal the laws responsible for creating health, illness and aging…it includes a complete self-help program, part of which is derived from the ancient medical system of Ayurveda" (ancient Indian system).  Like Donna Eden and many other healers,  he also uses applied kinesiology to check out the body's energy system.  The book is also excellent on detoxifying the body and covers quite a lot about herbs.

Cleanse and Purify Thyself

Book One

The Cleanse

Cleanse and Purify Thyself

Book Two

Secrets of Radiant

Health and Energy

Both by Richard Anderson N.D., N.M.D.  Christobe Publishing 2000

These 2 books give a thorough explanation of Dr Anderson's cleansing and healing programmes.  His one month cleanse produces excellent results, though not all experts agree on his use of bentonite clay within it.  If you do go through the programme you will find your energy levels are much higher when you have finished – and you will have released a lot of rubbish from your body (as you do with Alla's and Andreas's programmes also.)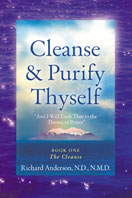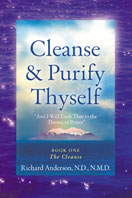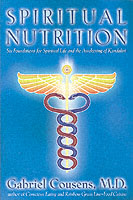 The 7 AHA's of Highly Enlightened Souls,

                          Mike George

                                                                                 Learn to Relax, Mike George

Nutrition is the underpinning of any health programme, with clean wholefood being vital for improving energy levels. The list of good books would be endless but the following are an excellent start.   The important thing to remember is that we are all biochemically different so will have different needs and react in different ways to foods.

I consider that the leading medical authority on nutrition for physical, mental and spiritual well-being in the world is Dr Gabriel Cousens.  Check out his books for the best of information on nutrition. 

Spiritual Nutrition.  Six Foundations for Spiritual Life and the Awakening of the Kundalini.

Conscious Eating.   North Atlantic Books  2000

Rainbow Green Live-Food Cuisine.   North Atlantic Books 2003

All by Gabriel Cousens, the latter also with the Tree of Life Chefs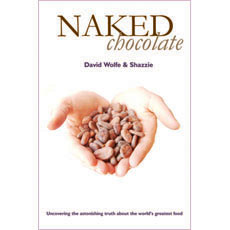 By David Wolfe and Shazzie,  Maul Brothers Publishing 2005

The authors claim to have written "the astonishing truth about the world's greatest food".  Now is that not just what any chocoholic wants to read?  Find out how you can eat chocolate to enhance your health.  This is the real thing – healthy recipes without using unhealthy ingredients.  Can you resist "Violet's violent end" or "Mr Slugworth"?  

Beauuuutifully illustrated with irresistible photographs of the recipes and good research to back the health claims.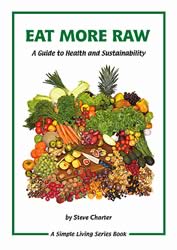 Eat More Raw.  A Guide to Health and Sustainability

By Steve Charter.  A  Simple Living Series Book

Any book by Dr Norman Walker or

Dr Bernard Jensen is also worth a read.


For books on movement to improve energy levels the books by Master Lam

Kam-Chuen are clear, well-written and illustrated. The exercises have been designed to fit into a busy life.  His videos are great to work with and have stunning background scenery.  Consider his:

The Way of Energy Medicine  Gaia Books 2003

The Way of Power   Gaia books  1991

Chi kung. The way of healing

Step by step tai chi

Sometimes people think they do not have the time for these exercises – but there is no excuse.  If you are short of time then Master Lam has written a book just for you:

Everyday Chi Kung with Master Lam.  15-minute routines to build energy, boost immunity and banish stress.  Thorsons 2004

Another form of quick, but effective exercise for raising energy and keeping age at bay look at:

Tibetan Secrets of Health  Peter Kelder   Aquarian Press 1985

It is said that a person practising these 5 ancient Tibetan rites, which stimulate the energy centres, will look and feel younger..  They take only 10 minutes a day.

SUPPORTING YOUR LIFE CHANGES


In making any change you will possibly have to move beyond your personal limitations and step out of your comfort zone.  These books offer help in doing this.

Gulp.  The seven-day crash course to master fear and break through any challenge.

Gabriella Goddard.  Penguin 2006

If you are facing a challenge that means stepping outside your comfort zone Gulp is "the ultimate remedy for any demanding situation: whenever you need help, at home or at work, in happiness or health, love or wealth.  It provides advice on how to feel confident, motivated and energized so that you can take a Gulp!, break through your challenge and create the life you really want".  Also check out Gabriella's website
www.gulptime.com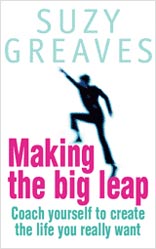 Making the big leap.  Coach yourself to create the life you really want.

By Suzy Greaves.  New Holland Publishers.  2004.

For really big life changes – career, personal life,   Suzy has written just the book.  Nicky Hambleton-Jones credits this programme for completely changing her life from misery to joyful success.  Suzy also runs excellent support on telephone classes.  Her next one is in November – check out www.thebig-leap.com for details.

MEDITATION AND SPIRITUAL PRACTICES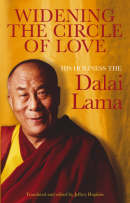 For spiritual practices books by His Holiness the Dalai Lama are

suitable

regardless of any religious faith.  Try:

Widening the Circle of Love

Ancient Wisdom, Modern World

The Dalai Lama's Book of Wisdom

Soul power, Nikki de Carteret

The Power of Now, Eckhart Tolle

10 Secrets for Success and Inner Peace, Dr Wayne Dyer

Companion of God  By Dadi Janki

God's Healing Power, BK Jayanti

Don't be put off by "God" in the titles of two of these books.  They present timeless wisdom even for atheists and agnostics.  Both are women who live a spiritual life of service to others.  Dadi Janki is 90 years old and traverses the world many times each year offering her guidance to others.  As a keeper of   with the United Nations she

Sister Jayanti has a life-time of spiritual study and also travels the world as a much-sought after speaker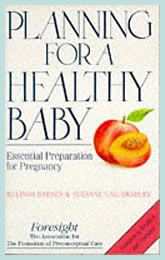 For preparation for pregnancy - certainly a time when the body needs to be in tip-top shape the following book is out of print but may be available from a library:

Planning for a Healthy Baby,

Belinda Barnes and Suzanne Gail Bradley

Most of these books should be available from Cygnus Books


Contact

High Energy

Project